Call for Papers
Papers are invited for submission to the First International Conference on ComputationaL Intelligence Paradigms (CLIP) to be held at National Institute of Technology-Tiruchirappalli, India from 7th to 9th December, 2022.

The topics that are covered by the conference include, but are not limited to:
Learning Systems
Adversarial Learning
Explainable AI
Adaptive Systems
Algorithm (ML Architecture)
Active Learning
Supervised, Semi-Supervised and Unsupervised
Recommender Systems
Ranking
Feature Selection
Dimensionality Reduction
---
Knowledge Representation
Image Processing
Computational Aspects of Knowledge Representation
Knowledge Representation Languages
Applications of KR
KR and Autonomous Agents and Multi-agent Systems
KR and Cognitive Robotics
KR and Cyber Security
KR and Game Theory
KR and Natural Language Processing and Understanding
---
Applications
Health Care
Agriculture
IoT
Legal Domain
Economics
Social Networks
Statistics
User Authentication
Computer Vision
Forensic Science
Neuroscience
Privacy and Security
Crowdsourcing
Impact on Society
---
Reasoning and Inference
Decision Making
Description Logics
Explanation Finding, Diagnosis, Causal Reasoning, Abduction
Similarity-based Reasoning
Contextual Reasoning
Revision of Belief
Semantics of Belief
Combination of Information from Multiple Sources
Reasoning at Different Levels of Abstraction
Temporal Reasoning
Language technologies
Machine Translation
Summarization
Information Extraction
Information Retrieval and Text Mining
Question Answering / Chatbots
Natural Language Generation
Ethics in NLP
NLP for Education
NLP for Digital Humanities
Language Documentation and Preservation
Speech Recognition
Speech Synthesis
Interpretability and Explainability of NLP Systems
Text and Web
---
Infrastructure for AI
IOT
Identifying Suitable Infrastructure
Readiness of Data Center
Storage of Data
Required Computing Power
Security Issues
Cost Effective Solution
---
Uncertainty
Theoretical Foundations of Uncertainty and Decision Making
Uncertainty and Models of Causality
Planning under Uncertainty
Decision Making under Uncertainty
Explanation of Results of Uncertain Reasoning
Enhancing Human-Computer Interaction with Uncertain Reasoning
Control of Computational Processes under Uncertainty
Formal Languages to Represent Uncertain Information
Multi-Agent Reasoning and Economic Models Involving Uncertainty
Statistical Methods for Automated Uncertain Reasoning
Time-Critical Decisions
Uncertain Reasoning and Information Retrieval
Uncertainty and Methods for Learning and Data Mining
Uncertain Reasoning in Embedded Systems
---
AI and Security
Techniques to Generate Training and Test Datasets
Vulnerability Analysis through Fuzzing
Behavior Analysis for Fraud Detection
AI Approaches to Trust, Confidentiality and Reputation
Content-driven Security Policy Management & Access Control
Distributed Inference and Decision Making for Security
Preserving Privacy
Publication Details
Proceedings
Papers that are presented in the conference will be published as proceedings in Computer Science & Engineering: An International Journal (CSEIJ) (Approved)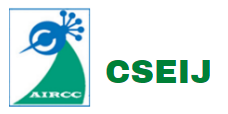 Special Issues
Extended versions of selected papers will be considered for publication in the following journals after regular review process and journal policies.

a. International Journal of Knowledge-Based Organisations (Approved)




b. International Journal of Fuzzy Computation and Modelling (Approved)

Submission Guidelines
Authors must submit an original full paper (12 to 16 pages) that has not been published previously or submitted elsewhere. All contributions must be written in English. Submissions must be made online through EasyChair in the following link: Click Here. Authors must remove personal details, acknowledgments section and any other information related to the authors' identity. The first anonymous version must be submitted in PDF format. Paper template is provided in the following link: Click Here.
Review Process
All submissions will be reviewed by atleast 2 experts as a part of double blind review process. In addition, all submissions will be screened by Turnitin software. Papers with coincidence rate over 10% (excluding references) will be rejected without revision.
Important Dates
Start date for submission of paper
15th January, 2022
Last date for submission of paper
27th October, 2022 (Closed)
Intimation for acceptance of paper
(on or before)
10th November, 2022
Submission of camera ready paper
30th November, 2022
Further Queries
For further clarification, please contact: clip2022.nitt@gmail.com